FDA authorizes Eli Lilly's monoclonal antibody therapy for COVID-19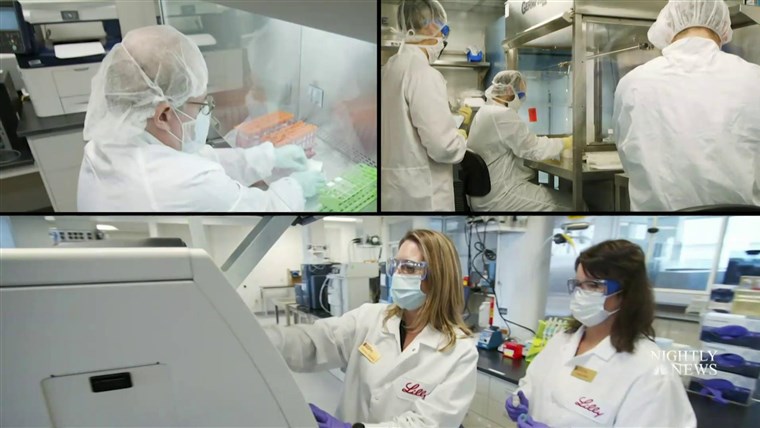 The FDA authorized the emergency use of Eli Lilly's investigational monoclonal antibody therapy to treat mild-to-moderate COVID-19 in adults and children.
The therapy, bamlanivimab, is authorized for emergency use in patients aged 12 years or older who test positive for SARS-CoV-2 and who are at least 88 pounds and at high risk for progressing to severe COVID-19 or hospitalization, a group that includes patients aged 65 years or older and patients with certain chronic medical conditions, the FDA said.
Nota original: healio.com By Caitlyn Stulpin https://www.healio.com/news/infectious-disease/20201110/fda-authorizes-eli-lillys-monoclonal-antibody-therapy-for-covid19?utm_source=selligent&utm_medium=email&utm_campaign=news&m_bt=81331696484
"As illustrated by [this] action, the FDA remains committed to expediting the development and availability of potential COVID-19 treatments and providing sick patients timely access to new therapies where appropriate, while at the same time supporting research to further evaluate whether they are safe and effective," FDA Commissioner Stephen M. Hahn, MD, said in a press release.
It is the same antibody treatment that former New Jersey Gov. Chris Christie said he received when he was recently hospitalized with COVID-19.
The emergency use authorization was supported by an interim analysis of a phase 2 randomized, double-blind, placebo-controlled clinical trial assessing the use of bamlanivimab in nonhospitalized adults with mild-to-moderate COVID-19 symptoms. During the ongoing study, Peter Chen, MD, assistant director of the Women's Guild Lung Institute and director of the division of pulmonary and critical care medicine at Cedars-Sinai Medical Center in Los Angeles, and colleagues randomly assigned 452 patients to receive a single IV infusion of the therapy in one of three doses 700 mg, 2,800 mg, or 7,000 mg or placebo. The primary outcome was change in viral load from baseline to day 11.
As of Sept. 5, the time of the interim analysis, the study demonstrated a mean decrease of –3.81 from baseline in the log viral load for the entire study population, signaling an elimination of more than 99.97% of viral RNA.
According to the study, among participants who received the 2,800 mg dose, the difference from placebo in the decrease from baseline was 0.53 (95% CI, 0.98 to 0.08). The researchers reported that smaller differences from baseline were observed among patients receiving the 700 mg dose (0.20; 95% CI, 0.66 to 0.25) and the 7,000 mg dose (0.09; 95% CI, 0.37 to 0.55).
While safety and efficacy studies are still underway, Chen and colleagues determined that the patients who received the therapy had a slightly lower severity of symptoms than those who received placebo and that the percentage of patients who had a COVID-19-related hospitalization or visit to an ED was lower in the treatment group (1.6% vs. 6.3%).
"The FDA's emergency authorization of bamlanivimab provides health care professionals on the front line of this pandemic with another potential tool in treating COVID-19 patients," PatriziaCavazzoni, MD, acting director of the FDA's Center for Drug Evaluation and Research, said in the press release. "We will continue to evaluate new data on the safety and efficacy of bamlanivimab as they become available."
References:
Chen P, et al. N Engl J Med. 2020;doi:10.1056/NEJMoa2029849.