Large Remdesivir Study Finds No COVID-19 Survival Benefit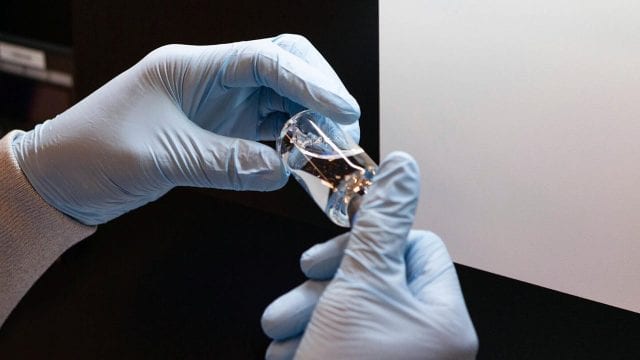 A lack of consensus regarding the antiviral drug remdesivir to treat people with COVID-19 continues, leaving doctors without clear direction on one of the few treatments for the illness the FDA has granted emergency use authorization.
The latest research comes from Michael Ohl, MD, and colleagues who studied a large group of Veterans Administration patients hospitalized with COVID-19. Compared with a matched group of veterans who did not receive the antiviral, remdesivir did not significantly improve survival rates
The percentages were close: 12.2% of patients in the remdesivir group died within 30 days compared to 10.6% of those in the control group.
At the same time, the study showed remdesivir led to more days in the hospital.
"There is still uncertainty about the role of remdesivir in treatment for people hospitalized with COVID-19," Ohl says.
"It is reasonable to follow the CDC and Infectious Diseases Society of America, "but clinicians should avoid admitting people or keeping people in the hospital solely to receive remdesivir if they do not meet other criteria for hospitalization," says Ohl, lead author and an infectious disease specialist at the Center for Access & Delivery Research and Evaluation, Iowa City Veterans Affairs Health Care System in Iowa City.
The study was published online Thursday in JAMA Network Open.
Sticking With the Official Protocol?
The longer hospital stays associated with remdesivir, a median 6 days vs 3 days, could be a result of treating people for 5 or 10 days with the antiviral drug. In other words, it is "possible that clinicians were not discharging patients who otherwise met the criteria for hospital discharge until the remdesivir course was completed," Ohl and colleagues note.
Not doing so, they add, could have resulted in "increased use of scarce hospital beds during the pandemic."
"The recommended remdesivir treatment course is a somewhat arbitrary 5 or 10 days depending on illness severity," and remdesivir currently can only be given via an IV, they add.
Nota original: Web MD https://www.webmd.com/lung/news/20210716/large-remdesivir-study-finds-no-covid-19-survival-benefit