Sanofi to Make Millions of BioNTech-Pfizer Vaccine Doses
---
Sanofi agreed to produce millions of doses of BioNTech SE and Pfizer Inc.'s coronavirus vaccine in an unusual collaboration to speed vaccination efforts.
The French drugmaker will give BioNTech access to a production facility in Frankfurt, which will start to deliver doses this summer, Sanofi said in a statement Wednesday. The deal will produce more than 125 million doses of the messenger RNA vaccine for the European Union.
Nota original: bloomberg.com Tim Loh https://www.bloomberg.com/news/articles/2021-01-27/sanofi-to-make-millions-of-biontech-pfizer-s-covid-vaccine-doses
Sanofi's own effort to develop a Covid vaccine has stumbled, meaning it won't be ready by summer as initially expected. The deal with BioNTech allows Europe to make up for some of the loss. The pact also raised hopes that more pharma giants would throw their manufacturing and distribution weight behind the few coronavirus shots that have proved effective.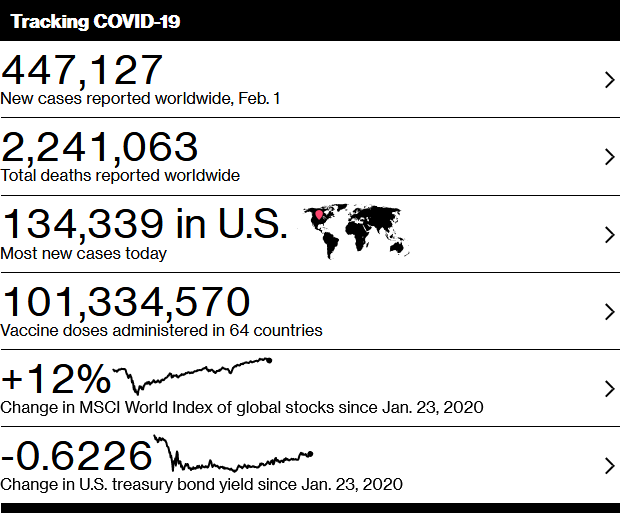 Lonza Group AG, the Swiss company that manufactures Moderna Inc.'s vaccine, said Wednesday it's seeking ways to increase output and it's willing to help other producers making treatments or shots.
Japan's JCR Pharmaceuticals, meanwhile, is preparing to produce 90 million doses of the AstraZeneca vaccine in its home country, Nikkei reported.
Sanofi's own candidate in development with GlaxoSmithKline Plc will enter another intermediate clinical trial in February, with the potential to reach the market in the fourth quarter, the company said. The experimental product was dealt a blow in December after a study showed it had failed to produce a strong enough response in older people, perhaps because of a formulation error.
Sanofi also plans to start early clinical trials for a messenger RNA vaccine candidate it's developing with Translate Bio Inc. in February or March. The stock showed little change in Paris trading.
— With assistance by Riley Griffin, and Albertina Torsoli